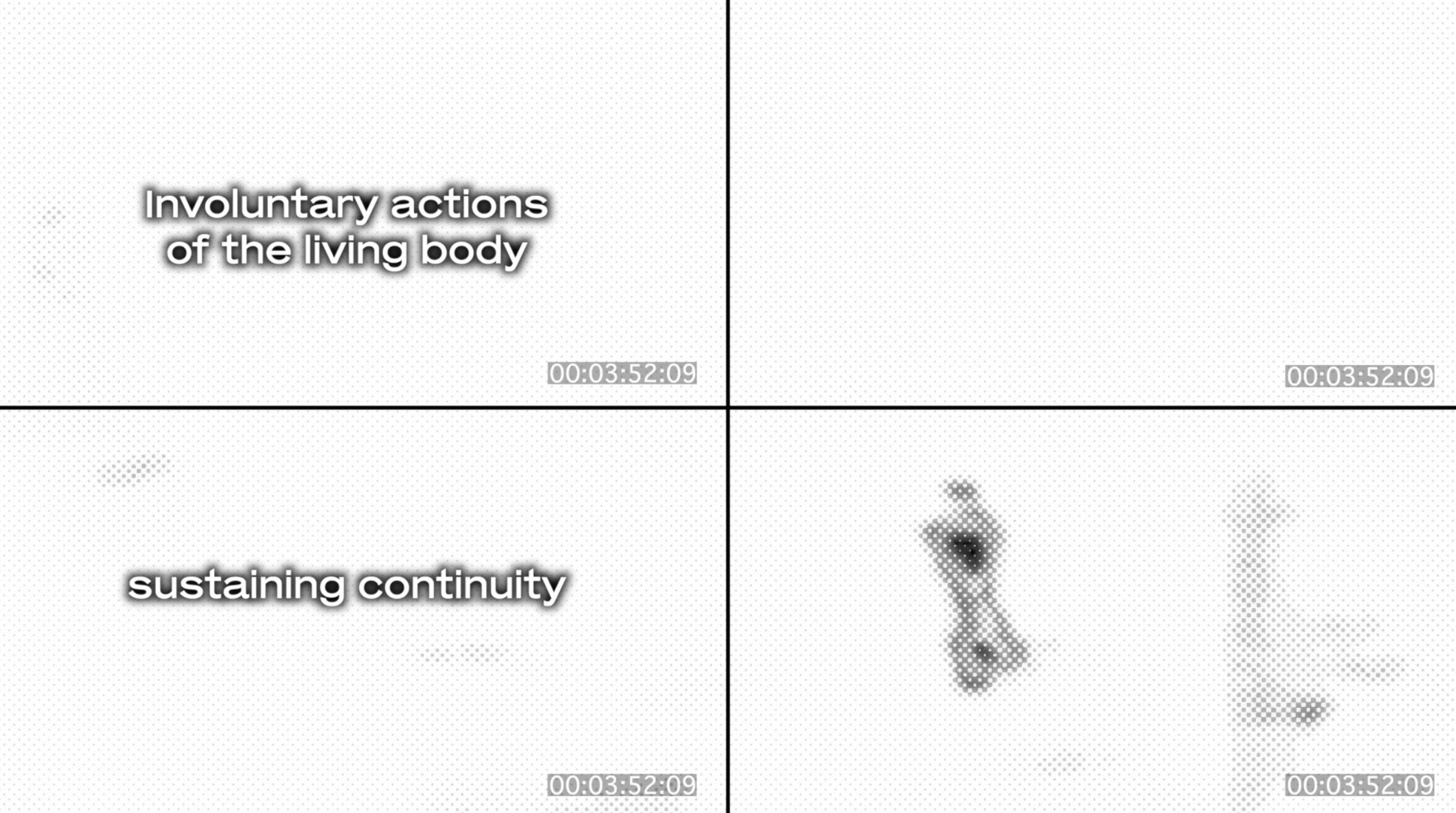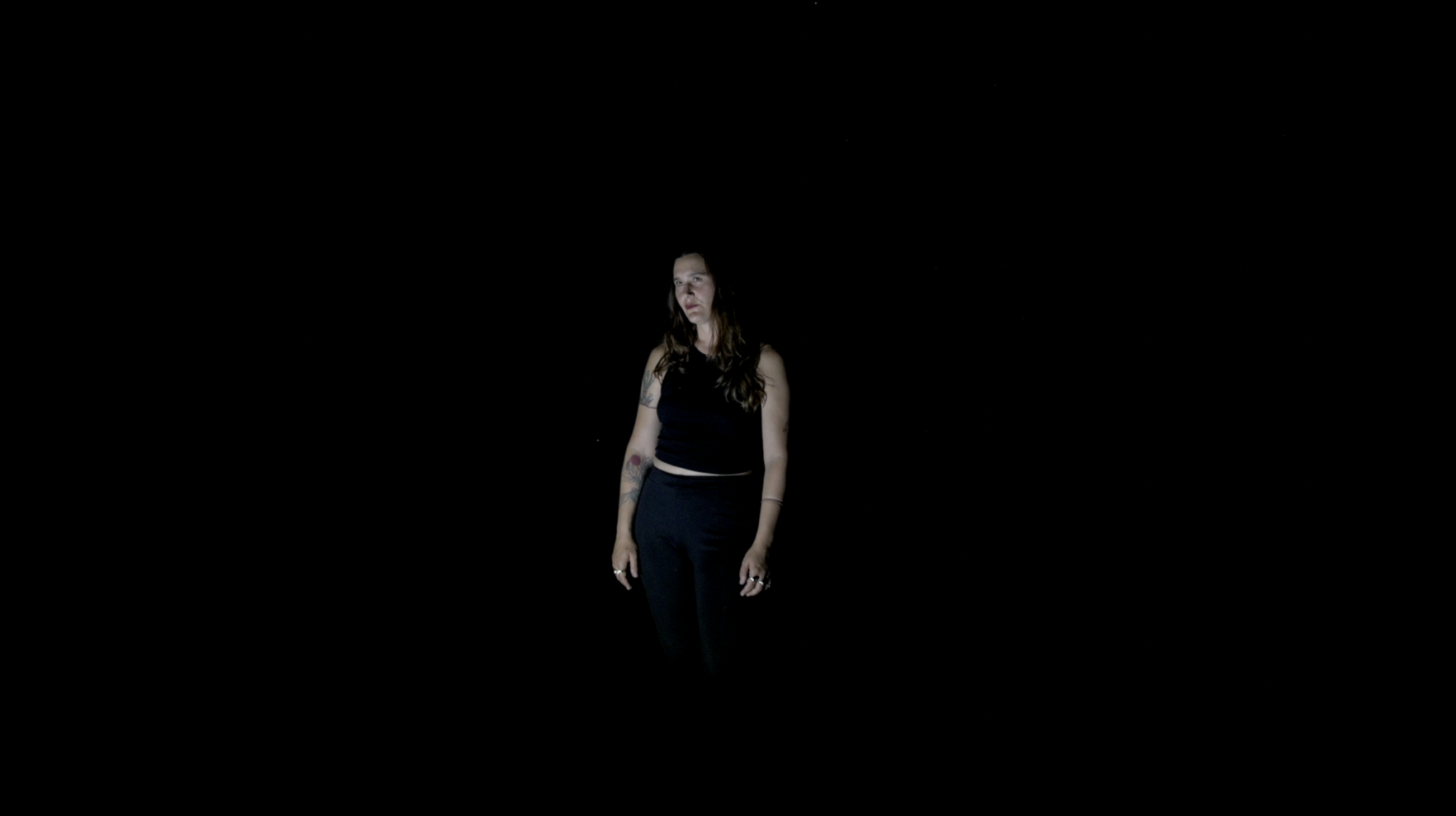 Thresholding: to the limit of an arrival
Video Excerpt
11'57"

Video and Performance
Aeroponic Act, July, 2022
Dutch Art Institute, Centrale Fies,
Dro, Italy.

Video editing: Maoyi Qiu
Sound desgin & composition: Maoyi Qiu
Voice: Nataly Ba

Performance:
Ros del Olmo
Derek Di Fabio
Izaro Ieregi Gonzalez
Maoyi Qiu

Visual documentation:
Baha Görkem Yalım
Clara Winter
The work was realized in the form of live performance with video and sound elements. The video documentation of the work is partly edited into and extended the video work.


"Thresholding: to the limit of an arrival" is a poetic relation to the socio-political notion of thresholding in between departure and arrival. It consists essayistic texts, audiovisual essay and live performance.

The sonic and performative presentation of the texts delayed and overlapped spans over time and space, materially fuse questions of representation, the victimhood of technological control, and the jarring reality of visibility as a trap, to the livelihood of surveillance refugees.

At the same time, it is posing the problematic to the radicalization of the arrivals, to take in account the differentialization that acquires to claim and to belong, and to the kinds of elimination and forgetting, to the experience of being forced to arrive, as a result from both American and European violence that has made the arrival necessarily.

The temporality of the sonic tension and minor gestures, moving from stillness to sound, opens up the discussion of the poorest nature of the boundaries of sociality that we are trying to push up against, to reach the fuzziness of that experience, the intimate conversations, and the threshold of understanding.



︎︎︎ BACK